Jim Rohn Pack on eBay
Mixed Jim Rohn Program Pack!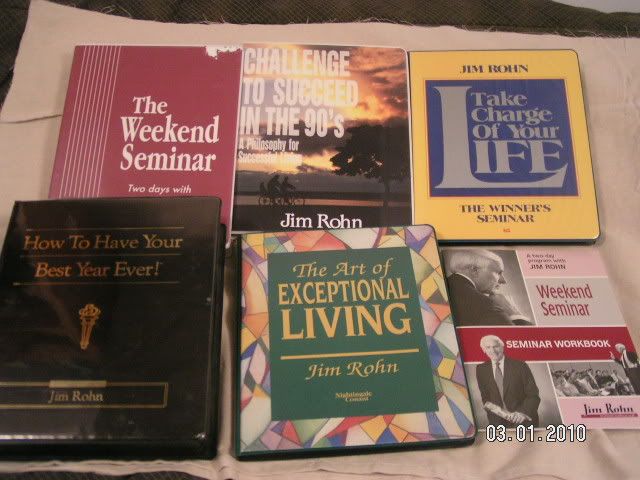 This Jim Rohn program pack contains 4 audio programs on cassette:
The Art of Exceptional Living (6 audiocassettes)
The Weekend Seminar (12 audiocassettes)
Take Charge of Your Life (6 audiocassettes)
Challenge to Succeed in the 90's (6 audiocassettes)
Look at all of those cassettes!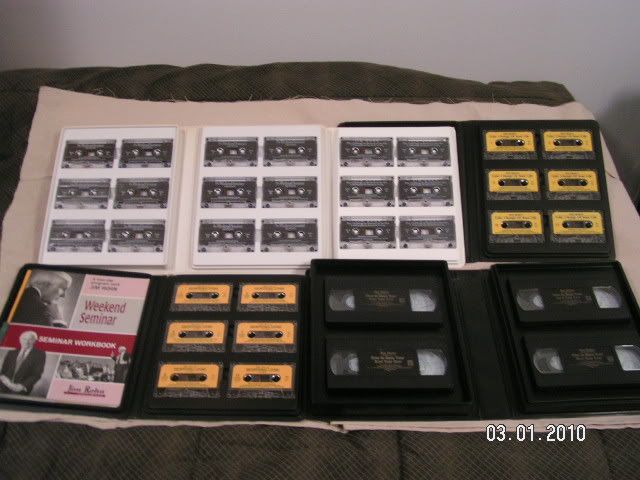 This Jim Rohn program pack also contains a videocassette program entitled: How to Have Your Best Year Ever! (4 videocassettes)
Bonus!
Additionally, I'll include Jim Rohn's "How to Use a Journal" - a 2 cassette audio program (not pictured)!
Though I am unaware of any flaws in any of the cassettes (I haven't actually listened to them in a few years), there is shelf wear on all of the covers and some damage on two (pictured):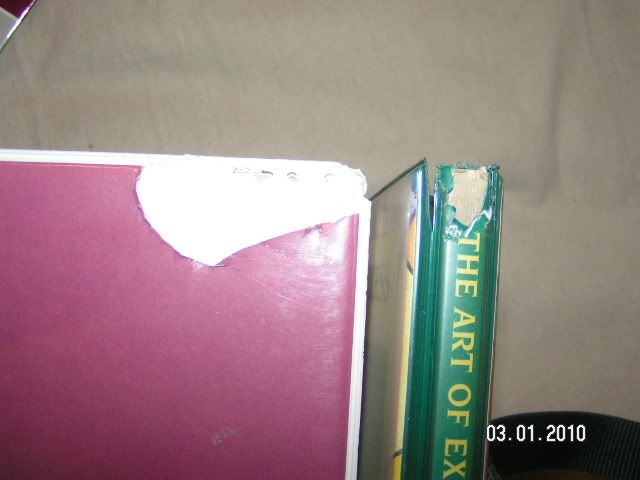 I feel that the have a very fair starting bid. Basically, it's just the minimum required to make it worth it to me to visit a shipper and send them on their way. I really love these programs and haven't heard them for years only because I listened to them over and over and over again so many times when I first purchased them (one was purchased at a Jim Rohn seminar that I attended in person). Right now, I am mostly interested in clearing my shelf, rather than maximizing my cash returns - hence the "package deal". It would not surprise me if whoever purchases these will already have one or two of the programs - if that's you, just sell the extra on eBay!
Thanks for bidding!
Posted by Jeff at March 1, 2010 11:18 PM